We all like a success story; something that encourages us to believe in our values and to create an environment that we want to live in. Stephan has a story for us. He is the creator of LA's latest store, O.P.E.N., where magical transactions happen. 
"Do what you say!"
Where are you from and what do you do?
I'm from the San Fernando Valley AKA The Valley of the Stars. I am a creator/curator AKA the facilitator!
Can you briefly walk us through your story – how you got started and how you got to where you are now? 
I've always been an ambitious individual with a plan and an identity. My whole life I saw people treated unjustly and uncivilly so I became the change I wanted to see.
I became a businessman at a young age. My mother always encouraged me in my entrepreneurship… before dropping me off at school, she would stop by the gas station where I would stock up on candy and snacks to sell during class.
Over the past 14 years I have been creating and consulting with brands. Being resourceful and reliable, I've built a solid reputation of the "young man who can get the job done."
You've just opened a store in Hollywood, CA. Tell us about O.P.E.N. How did you come up with the idea and what is the purpose of the store?
Since opening a family-owned silk-screening business I've always wanted a store front. It's a dream of mine that has now turned into an international concept marketplace.
O.P.E.N. is an acronym that stands for Organic Personal Environmental Necessities. It serves the community as a marketplace, where not only products but resources and opportunities are shared to create magical transactions. It is important for the pioneers of today and tomorrow to have their own environment. A flare of innovative freshness is needed in marketplaces.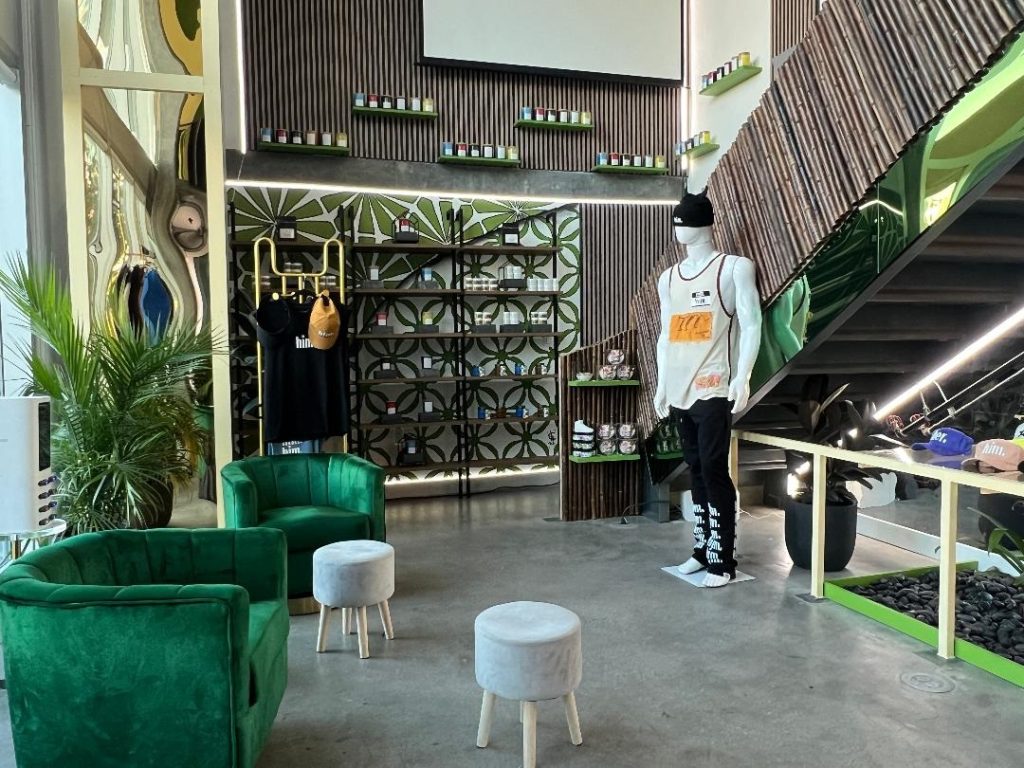 It is an LA store that supports locals and supports the city. LA's good reputation has suffered in recent times but we still believe in this city and its magic. Why do you believe in this city?
First of all, LA is my home. Secondly, this is the city where kings and queens live… On a serious note, even if the city has had some harder days, it is a melting pot of creators from all around the world. If you have a plan or want to join a plan, LA is the place for you. LA is a place for the reality maker.
Do you have any pearls of wisdom gathered along your journey that you'd like to share with our readers?
Always keep your moral compass on you. Do what you say! 
Any shoutouts? Would you like to mention anyone who deserves credit in your story?
My partner Greg and my beloved mother for trusting the process!
Thank you Bella AKA Tibloom Magazine for the opportunity to share my vision with the world. Stay tuned O.P.E.N. may open in your community!