Eugenia Gul was recently published in Vouge USA and now she shines in the first issue of Tibloom. She is the author of Gul Planner which is a 12-Step program for self-discovery for women. She talks about her inspirational journey and how her motivational program was born.
Where are you from and what do you do?
I am a Ukrainian woman living in Los Angeles spreading my love, knowledge, and experience with others who are like me: want to be happy, fulfilled, and FREE in this life.
When did you start writing, life coaching?
Writing came into my life when I was a kid. I wrote about my dream life. I planned it. I visualized it. I lived the life in my dreams. At my coaching sessions I always say: if a kid is living in an imaginative world: writing poems, reading fairytales, daydreaming way too much it means the rejection of the outside world. This is exactly what happened to me, I grew up in an unhealthy environment, and the environment I created in my imaginative world was more beautiful than the circumstances I grew up in. And you know what? Writing saved me from being a toxic, angry, unhappy woman, and living the life I manifested since I was little.
Where has writing a book/creating your own life coaching method idea come from?
When we grow up in environments where isn't a lot of personal autonomy – we lose touch with the true desires of our hearts. We lose that connection with our preferences and the things that make our hearts sing. I struggled for 15 years with anxiety, suicidal thoughts, self-hate, and false belief of being unlovable, or lovable but CONDITIONALLY (for something). The struggle is a great barrier to living in a state of grace, ease, and flow – the kind of state you need to be in to attract your best life to you. Back in 2015, I decided to stop struggling and asked for professional help. In addition, I read books on self-help, personal leadership, philosophy, and spirituality. I took a personal development course after a personal development course. I took my private therapy sessions and group sessions. I healed. If you are in love with yourself, then you are inspired.
I was inspired by a program for addiction recovery. My husband is sober for 14 years, and from time to time we attend AA meetings, him as an alcoholic (in the past) and me as a co-dependent businesswoman who doesn't wait for inspiration but finds it wherever she goes. Back in 2017, my husband and I went to an AA meeting in Long Beach, and I was fascinated with the unity and progress people made TOGETHER following "steps" toward recovery. This is how my 12-Step program for self-discovery for women was born and published in the GUL Planner.
What is life coaching for you? A hobby, a business, or lifestyle?
I would say that it is my calling if you believe in life's mission and if you think of your WHY power and why you exist, why you came into THIS planet, why the circumstances in your life happened to you, why, why, why.
After 6 years of therapy, I was enlightened with the idea that the pain I felt inside is my gift. The pain deepens us and introduces us to who we truly are. It opens us to the wonder of life that we otherwise would have missed. My pain led me to possibility. It deepened and revealed me to myself self. This is how I created a 12-Step Program for women for self-discovery inspired by the 12 Steps Alcoholics Anonymous. My pain caused growth in other human beings.
Why did you find important to publish your 12-Step Program?
First of all, I felt the responsibility to share what helped me to heal and to discover my authentic self. I do believe that all of us are unique and we can leave something beautiful and meaningful after our body turns to ashes and the spirit returns to God. All it takes is to RECOGNIZE and embrace our uniqueness and achieve personal freedom, as I once decided for myself.
What does it take to be a professional writer/life coach?
It's a huge responsibility and honor. People trust their deepest desires, and worries, and share them with me. It can't be written in words, it's only seen on my face when I speak of it.
What has changed in your life since you publishes your book?
I've changed. I achieved that personal fulfillment of living on this Planet Earth not just as a pretty face, but as a woman who contributes to this world by helping other beautiful human beings to combat false&limiting beliefs and achieve freedom.
What do you think is why life coaching is becoming more and more popular these days?
The vibrations on the Earth are changing. Now, we live in an environment in which our physical needs are more or less fulfilled (I'm saying about developed countries and Maslow's hierarchy of needs) we care about our self-actualization and what can we give to others, and how others can benefit from our success and self-development.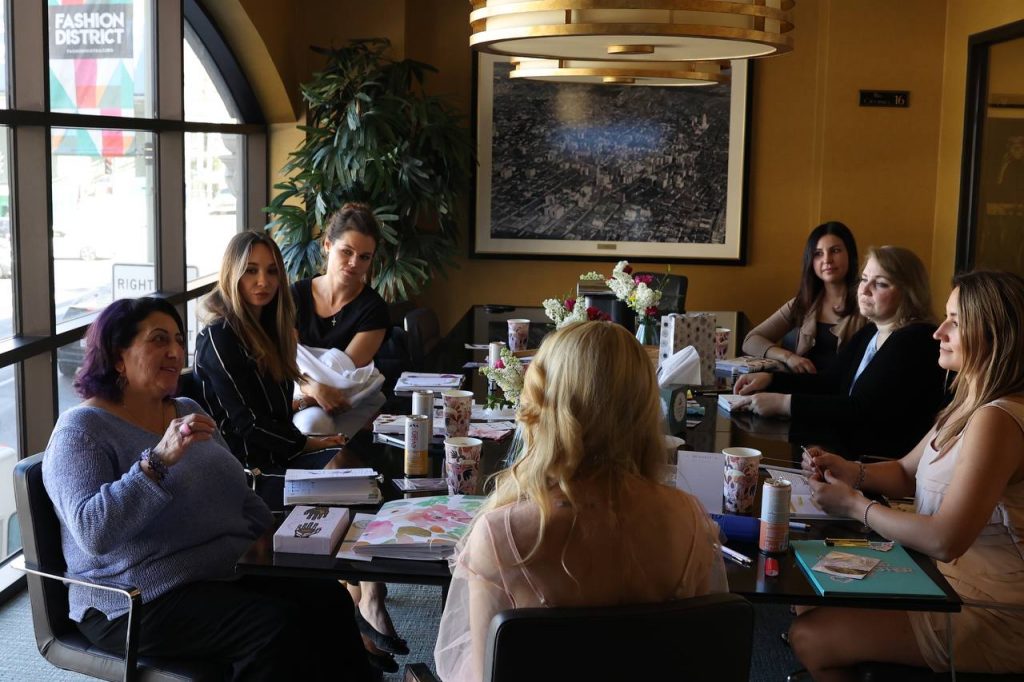 Apart from your own gul.bloom project what else is important for you professionally and why?
To be heard and to inspire people to shift their focus from "What's in there for me?" to "What can I give to others?". It's quite challenging, to be honest with you, but challenges are meant to be met and overcome.
There are so many motivational products (books, tapes, videos) and there are the big names who have made motivational speaking, books popular. My favorite author, Louise Hay, for example, sold over 40M copies of her first book. What do you think what does make a method stand out? What new approach can one say? What people are looking for?
The creator's self-belief in the method makes it stand out. I do believe that when you follow your heart and do what you LOVE (not what is trendy) makes others believe in you, and what you have to say to this world. If the trust is real your services will sell themselves. Trust is where it all begins. People do business with people they trust and buy from people who believe in themselves.
What do you like the most about being an author/ life coach?
I love to observe the process of how people grow in my eyes mentally, financially, and emotionally. They are stronger, more confident, and most important – they become free, and they choose to love themselves. Once they have probed into their minds and hearts and they know what is that they truly want, then it's genuine FREEDOM. For me, as a life coach, observing the process of someone's becoming is like seeing how peonies beautifully bloom from a bud.
Do you "life coach" yourself?
Absolutely. Every morning I thank my soul for returning to my body. I have one more day to shine, bloom, learn, keep growing and share with others.
I start the day with a glass of lukewarm water and morning pages, writing in the creative space in the GUL Planner. I write about the lessons I've learned from what wounded me in the past. There is something magical about pouring your heart out onto a white page every morning. It's almost like you recreate your life every single day.
I always find time for myself: I read 20 pages of psychology books and nourish myself with good music, healthy food, and good people around me. I love to listen to my thoughts, while walking, working, and drinking a good coffee. I do believe that a sound mind in a sound body, so I do sports every day, I practice yoga, and train in boxing.
I do not rush everything out, I trust the process.
If I don't want to work on something – I don't, I don't push myself to avoid burnout. I coach people, so I do my 100% to make my energy the prettiest thing about me.
Before going to bed I perform a sacred ritual: I stand on a nail board, then I meditate and do the check on my physical and mental body.
I praise myself for how hard I am trying and thank myself for how far I've gone.
What would be your advice to someone who wants to start life coaching sessions?
The road to success is rarely smooth – don't give up and don't forget to treat yourself as a human being. Your life is a process of continuing growth until death. Enjoy the process! Trust the process! A universe of possibilities will open up and you'll step through a doorway into a completely new reality. One day you will call it the most beautiful part of your life, I promise!
Thank you for your honest and inspiring thoughts. Before we finish would you share with us your plans for the future…
My plan is to keep shining, blooming, and growing to greatness. My big life plan is to keep my focus on the higher purpose – to create great results for my clients and make a difference in their lives.